Team Finland Visit to France – AI in the French manufacturing industries
Indalgo's CEO Perttu Laurinen took part to Team Finland business delegation that visited Paris, France in May 2022 together with high-level governmental participant. The goals of the visit were to familiarize with the current state of manufacturing industries, to establish relationships with important stakeholders, and to explore related business opportunities.
The delegation visited the Global Industrie exhibition as well as attended embassy events with company meetings, Industry 4.0 workshops and interesting visits to Schneider Electric and Cap Gemini.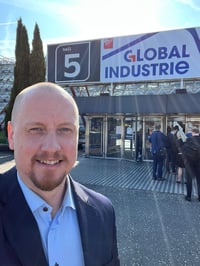 The Global Industrie exhibition highlighted Industry 4.0 themes, accelerating industrial production in France as well as increasing the public interest towards industrial jobs. Industry 4.0 was seen as pivotal to many of the development programs that emphasize industrial manufacturing. To build up business in France, it's important to network with the local SMEs and be present – which is where the Global Industrie event played a very good starting point.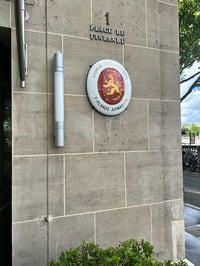 At an embassy event we had meetings with two interesting manufacturing corporations. All companies seem to have the same kind of challenges: How to process data, how to get useful results from AI and especially how to change the corporate culture in a way that these results were used efficiently. The underlying factors in these challenges are e.g., creating new policies, ways of acting and tools as well as fear of losing the unique specialist status they've had earlier or even losing their job altogether.
Some other highlight from the visit: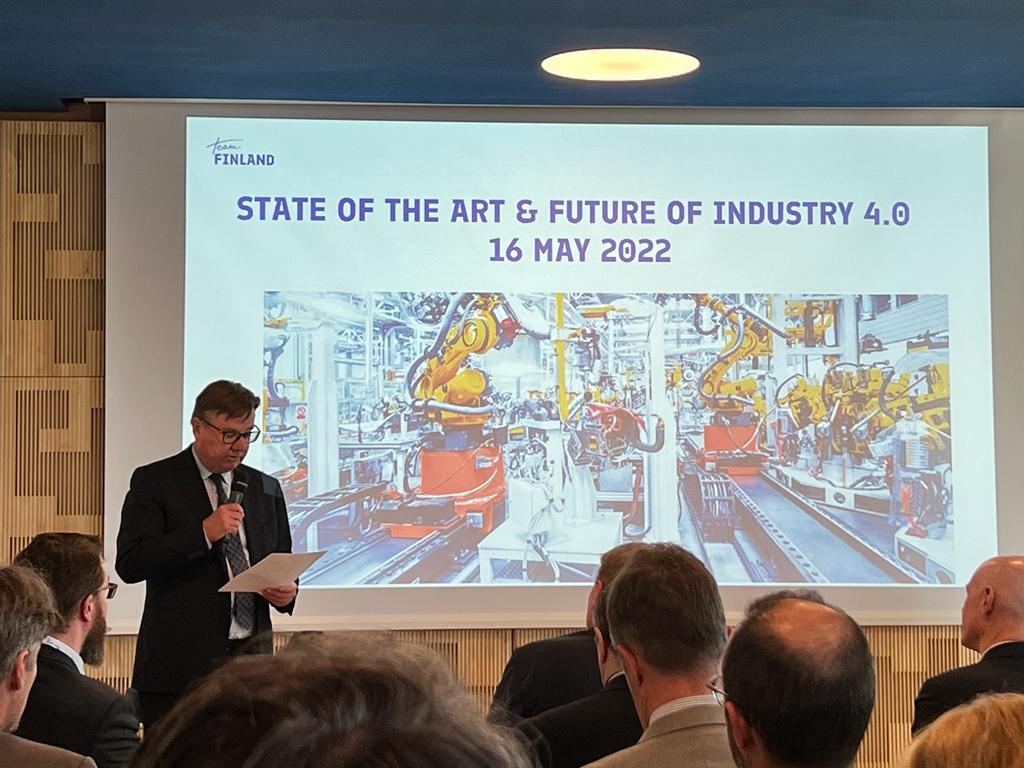 Ambassador Teemu Tanner giving opening speech at an Industry4.0 workshop.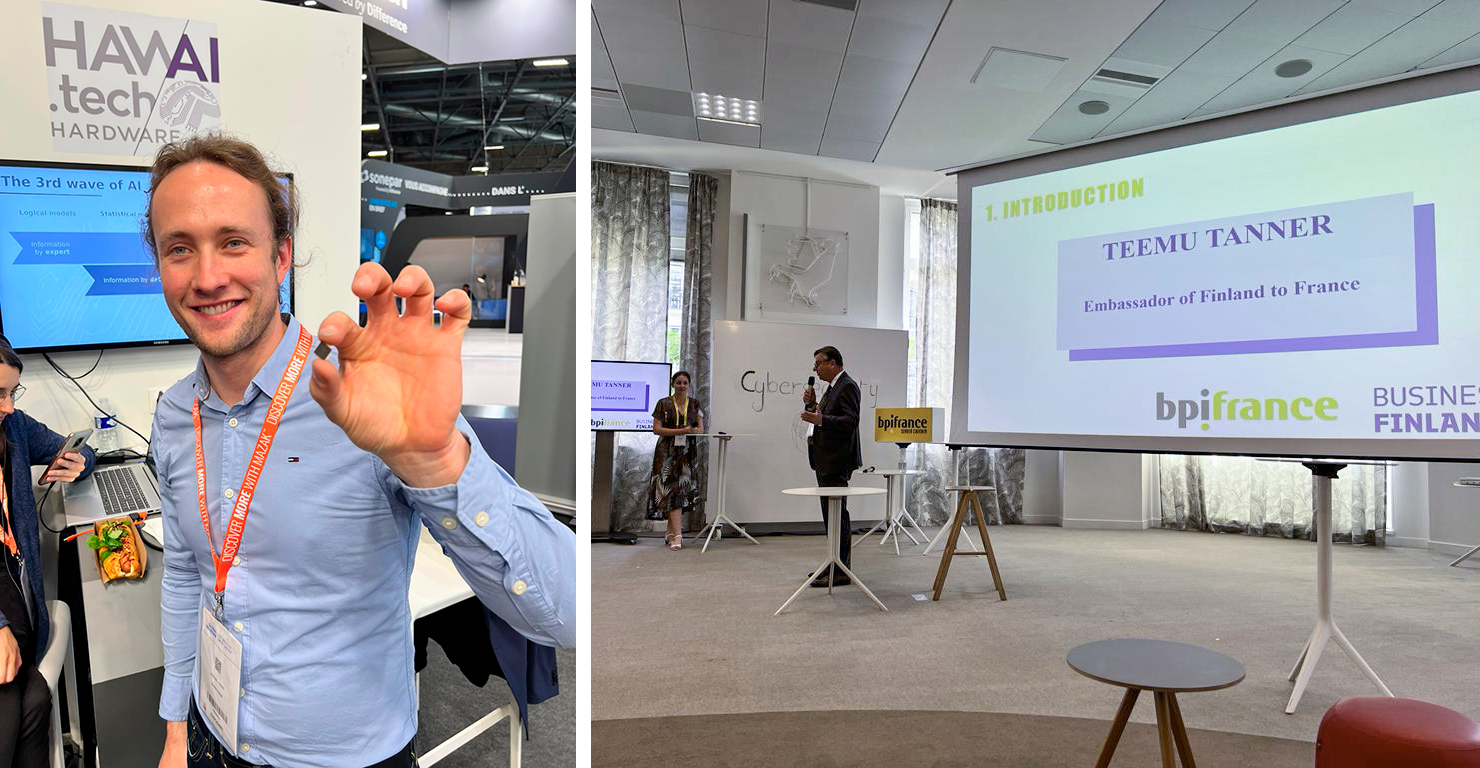 Hawai.tech, an interesting AI company at Global Industrie exhibition, at the AI village part of the event. Their field is probabilistic AI, and they are developing hardware accelerators based on the FPGA circuits.
Ambassador Teemu Tanner opening up an event where BPIFrance had invited startups and an Eureka funding program was published to develop business between Finnish and French companies.